I first posted a Covid19 article on the News Section of this site on 6th April. It covered the different responses to Covid19 in Sweden and the UK (here.) I have been researching heavily since then, and created a brand new website, unlockthelockdown.com, here, dealing specifically with the virus issue. It explains the basics of Epidemiology, and links to top Epidemiologists who see the UK response as a disaster. Please spend some time on that site. Currently most people are seized with a mostly unjustified fear, and the restrictions are replacing the Covid19 problem with other much bigger ones.
Update.
Three weeks on it is very clear, at least to those who bother to research and think. that the lockdowns are a gargantuan over-reaction to the virus. We are witnessing the greatest destruction of basic human rights around the Globe that has taken place in the whole of history. And all for a virus that barely affects healthy under-65's. Sweden, already mentioned, is held up by the media as a dire example of neglect causing massive loss of life to the epidemic. But look at this graph of deaths from all causes for the first four months of each of the last 30 years.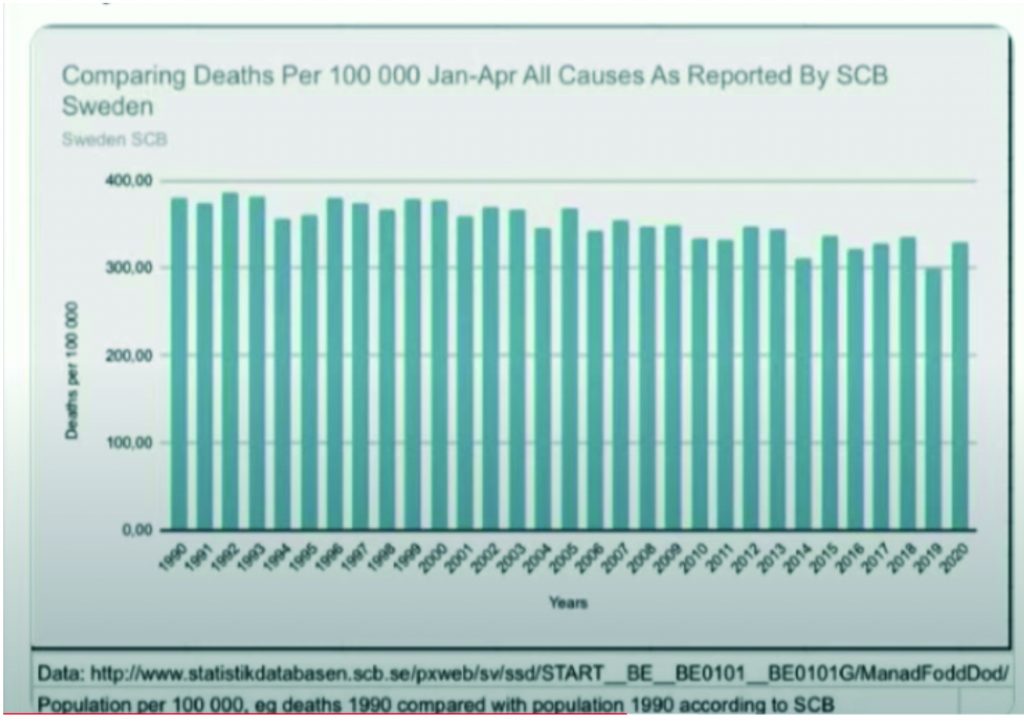 Naturally you see a year to year variation, and there is a slight downward trend over thirty years. But where is the massive 2020 Covid epidemic on this chart? Where is the justification to destroy human rights, crash the economy, increase suicides and more? Much more information on the site here.